I was surfing Craigslist on the off-chance I might find someone to fuck my young Asian wife. It's keeps getting harder and harder to find someone suitable these days with all the fakes and posers that advertise. Fortunately I found Bob's ad looking for a cuckold couple he could meet for a LTR. Bob looked to be in his 60′s with all silver hair and in great shape. But what really stood out was his exceptionally large cock. A solid 8 inches long and just about as thick as a Coke can.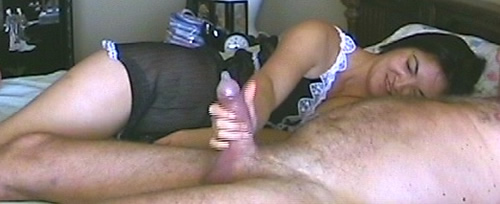 My wife, Suzanne, favors older men because they are stable, considerate and skilled at fucking. When she saw the photos of his cock she gave the go ahead for a meet. Usually we meet at Starbucks for a cup of coffee and if Suzanne likes the guy we'll just leave and go to the house. We both like to get the first fuck session out of the way so everyone gets comfortable with one another. But this time, after talking to Bob on the phone, I just invited him over with the understanding that he plan on fucking Suzanne straight away.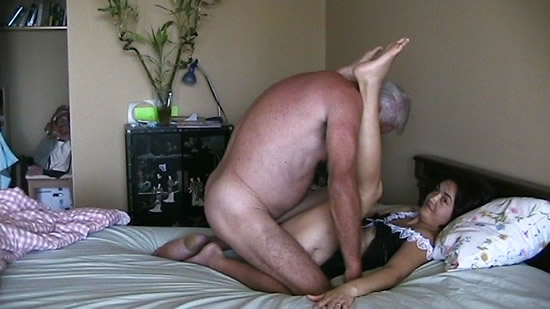 Bob arrived and we sat in the living room and had some coffee while we got to know each other. He was a friendly and personable guy and my wife was immediately attracted to him. I thought to myself that he would be a great partner to help me service my wife as he was a little closer to my age then the younger guys that usually fuck Suzanne. When we talked on the phone, he mentioned that he was also bisexual. That was a nice bonus because I like men that aren't hung up on touching cocks. I also like sucking cock and taking one up my ass occasionally. Not today though, today was the intro-fuck and I usually only observed and let my wife get to know the man without having to deal with me.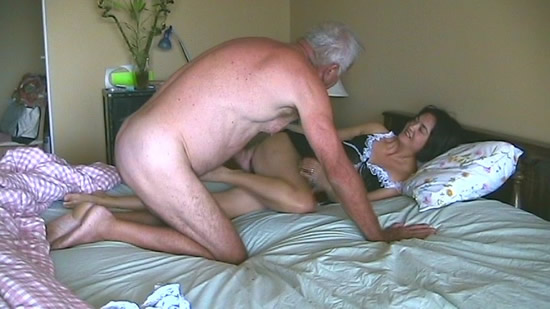 To get the ball rolling, I suggested that my wife go to the bedroom and get ready. I wanted a few minutes to talk to Bob alone. I asked if he minded me recording the action with video. He said no problem as long as I gave him a copy. I asked him if he really was bisexual. A lot of times men tell you they are because that's what they think you want to hear, especially in a cuckold situation. I told him I was a bottom and he laughed and said that was great since he was a top! I said that today was just for him to get to know my wife and I would stay out of the way. Next time we could all play together. I told him to go ahead and get naked and go on into the bedroom. I wanted to see that cock. As soon as he pulled down his shorts and I saw that magnificent erection I knew he had taken a Viagra pill.
He pointed to his cock and I fell to my knees and took the head into my mouth. It was large and already dripping. He smelled good and had a large set of balls. I could have sucked his cock until he came. Unfortunately my wife was waiting and she does not get off on the bisexual stuff so I reluctantly let him go to her. As he climbed onto the bed, I heard Suzanne say "oh my god! You're huge!" He knelt between her legs and proceeded to put a condom on that massive wang. I quietly set up the camera on a tripod and left the room. Listening in the living room and occasionally peeking in on them, it was all I could do not to masturbate.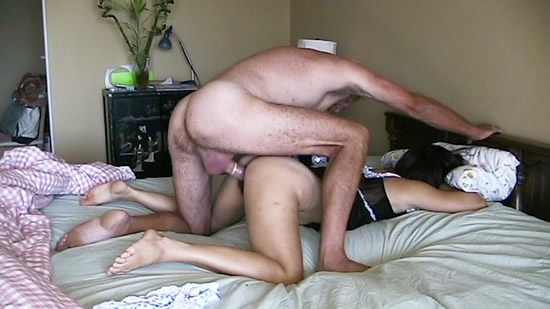 Bob fucked the hell out of my wife for at least 45 minutes. I had to cut the video down a lot to keep their faces out. But it is a fair sample of the serious fucking he gave her. He used a condom but before he left, I told him next time to take her bare. Funny thing though, after he came in that condom, we couldn't find it anywhere. Suzanne doesn't think he flushed it, she thinks he kept it and took it with him. Smart guy, leave no trace!
At any rate, my wife enjoyed his cock. She told me after he left that it was all she could do to just take his fucking. His cock so completely filled her that she could hardly move. In other words, she loved it. Needless to say I wasted no time in sticking my cock in her stretched out hole to give her another orgasm and fill her with my hot load!