My wife's college boy lover called and told her he was nearby and would be there in 30 minutes to fuck her. It was about 8:15 AM and I was having my first cup of coffee. My wife immediately told me to get ready to leave for an hour and a half. She had a list of items for me to take care while she was getting fucked. The first thing I did was go to the bedroom to set up her computer to record the action. She has a desk in the corner with her desktop and a web cam. I move the monitor back against the wall and put some speakers in front of it to make it look like it doesn't work and then I put a laptop on her desk.
She's already told her boy-toy that the computer's broken so he pays no attention to it anymore. I turn on Windows Movie Maker and set up the web cam to record. I will start it when I get ready to leave the house. My wife is just out of the shower, putting on her makeup and sexy lingerie. I have a massive hard-on and am turned on to no end knowing she is going to get fucked in just a few minutes.
My wife is very happy now that she's anticipating her fuck. She's not one that treats me badly or puts me down for being a cuckold. She loves the attention she gets from other men and loves the fact that I like to share her. But she is ready for me to leave, she does not want to take the chance of me running into the lover. He doesn't know that I know and he doesn't know that I record their sex every time they get together. I start the video recording and leave. As I am driving out, I pass the guy. He isn't looking at me, not that he would know me anyway. He is an ex-military guy in great shape, tall and muscular with a hefty 7.5 inch cock. I know that as soon as he gets inside my apartment he will be out of his clothes and have his cock in one of my wife's holes straight away. That's what she likes, a man with a single purpose. He's going to be there for a little over an hour and he will be fucking her the entire time. By the time I've picked up a spot of breakfast at McDonalds, I know he is pounding the hell out of her.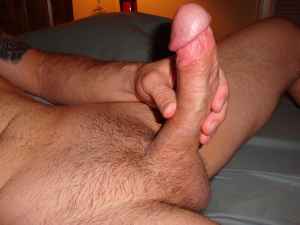 My wife likes men with large cocks. She is one of the few women that I have known that have intense vaginal orgasms. Her men love to eat her out, but she actually does not get off on oral sex. She likes to feel the head of a large penis punching into her cervix. If she beds a man with an average cock, she doesn't invite him back simple as that. My cock is average but exceptionally thick and, lucky for me, she does like the stretched feeling.
I'm in my fifties and my wife is in her mid-thirties. She is Asian and very exotic looking with a great ass and legs. Nice small titties and full lips. She's a woman that men want to fuck. You know what I mean. There are certain women that have a nice ass or sexy legs, some kind of attitude, whatever that attracts your attention for no discernible reason except that something about them makes you want to just fuck them. I've tried to make my wife understand this, but she doesn't quite get it. Although all the different men that she has been with continue to want to fuck her whenever they get the chance. She loves the attention. Like a lot of women, my wife does not see herself as that beautiful or that men would be so attracted to her. That's why she enjoys the college kid so much. This guy is enthusiastic and has tremendous staying power. She knows when he comes over she will be exhausted when he leaves.
I'm busying driving around getting my errands finished, slowly working my way back towards home. I want to be as close as possible when my wife calls to let me know he's gone. She's been having sex with this guy for 5 or 6 months now. He's very comfortable with her and is starting to treat her like the slut she is. I'm not talking in a bad or disrespectful way, I talking about his dominance. The last few sessions they've had together he has started getting more aggressive with her and she likes it. For instance, when he is fucking her doggy style, he grabs her by the hair and pulls her head back. He'll start slapping her ass as she is about to cum and she loves getting spanked. The guy pulls her around the bed, turns her over or around whichever way he wants so he can fuck her however he likes. He fucks her half the time without a condom now. The last video I made of them, he was standing beside the bed fucking her between her legs, her toes were curled tightly, he stopped long enough to rip the condom off and buried that big cock back to the hilt without missing a beat. He reached up and grabbed her hair and pulled her head up so she could see his cock going in and out (she likes to watch it). As he started to cum, he pulled her down to the floor and, still holding her head with a handful of hair, forced his cock into her throat. Grabbing her head with both hands now he squirted his load (this guy cums a lot!) straight down her throat. The first time I ever saw her swallow a man's sperm.
I could see that she got off on being man-handled. He literally fucked her face and she let him. Thinking about that was making me dribble in my pants. Suddenly the phone rang, it was my wife and lover boy has left the building. This is the best part for me. The anticipation of getting to fuck my wife after another man has stretched her hole. I asked her how many times she had cum. Three times she said. I asked her if she sucked his cock. A little, she said. Jeez, if I didn't get between her legs as fast as I can, I'm going to cum in my pants! She's waiting for me on the bed with a pillow under her ass and legs spread wide. There is something different this time though, it looks like I have my first cream pie. She laughed and told me she let him cum in her. I stripped off my clothes and stood between her legs while she milked my cock hard again. Sometimes she excites me so much I can't keep an erection.
She's ready for me to fuck her now. The idea of another cock in her cunt is almost too much for her. Eyes closed, I can see her pussy dilating as it anticipates my cock. I'm stiff now and as I enter her, it slides in to warmth, smoothness and her lovers ejaculate. I begin to pump her hard because I know I am not going to last long. Her legs come way back and spread wide with her feet pointed and toes curled. I watch a white milky glaze work its way around the base of my cock as her juicy pussy discharges the contents of her womb. She is as open as she can possibly be to get as much of my cock into her as she can when I bust my nut. I'm so excited it squirts out of me like I'm pissing. When you are as old as I am, you always wonder if you are going to blow a valve when you cum like this. I guess it is one of the best ways to go!
She has her 4th orgasm with me. After I pull out, the juices run freely. I love looking at her cunt after it has been fucked and abused. The lips swollen and hair matted, her hole opened slightly with white cum running down to her asshole. What a treat, I can't believe how much all of this turns me on. I realize that the web cam is still recording so I shut it off while my wife showers. My fun is not over. I still get to check the video they made. I will edit it into a movie and masturbate to it at least 2 more times today. I never know what I'm going to see after he fucks my wife. When she says something like "I sucked his cock just a little", it usually means she got after it like a bitch in heat! When she had sex with her first black guy she kept telling me that he couldn't keep it hard for her. I felt bad until I saw the video, the guy had a rock hard boner the entire time! I guess she didn't want to hurt my feelings about the great sex she was getting from these guys.
So this was my day. My next post will be about the video we recorded. Stay tuned!