These are from my wife's first sex diary she started keeping shortly after I introduced her to this lifestyle. At the time we also started a personal website for her, but later had to close it before it caused problems for her at her job. Start reading from the bottom up.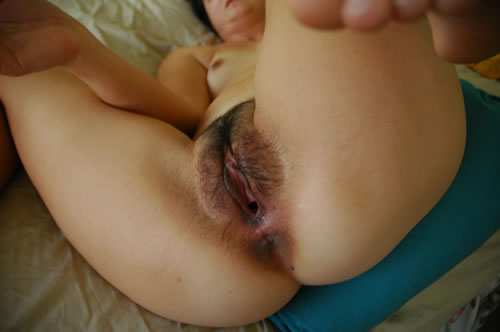 APRIL 24, 20..
Not very much of interest going on lately. I certainly have not been getting fucked like I would like. You'd think it wouldn't be hard to get laid. There are any number of my male acquaintances that know they can fuck me at the drop of a hat. My poor cuckold hubby, even he won't fuck me! I'm supposed to go to the sex club again sometime this week, I guess I will get what I want there.
APRIL 9, 20..
Telling my master I didn't want to fuck the Greek anymore, of course, triggered another fucking with him and the other guy. I came in spite of myself. Some of that video is now online.
We went to a popular sex club this last weekend. My first time in this particular club. I was amazed at how many couples were there. It was a night when they allowed single men in so that explains why it was so crowded. I did not know there were so many men that liked to watch their wives have sex with other men! I wish my husband was one of them. My master must have spoken with someone because we were taken to one of the public sex rooms. I was made to stand in front of my master with my dress hiked up over my butt while a line of 7 men fucked me from behind. Naturally condoms are required and after 3 or 4 men a lot of lubrication! Unfortunately we could not bring a camera in with us so we have no photos or videos. Several of the men have agreed to a private party sometime soon.
I took 7 men easily. My thighs and nylons were soaking wet with a mixture of my juices and KY jelly. I wasn't allowed to clean between my legs during the evening. With a short dress on, it was obvious that I had been fucked a lot. It was humiliating, I should expect this since I am a cheating slut.
MARCH 28, 20..
Nobody has fucked me lately, including my husband. Today all I get are rubber cocks! The green one to open me up and the black one to satisfy. I like being taken by a large cock, sadly I have not had many in my young life. They are not that common. The man that fucks me with the cocks today is daydreaming, not paying a lot of attention to me. But I don't care, I only need him for the one thing. When I'm done, he cleans me and leaves. 2 video clips are made from this session. I told my master I do not want to fuck the Greek anymore because he is too hairy, cums too fast and does not fuck me hard enough. Needless to say, I was punished with an enema. I thought I was to be fucked in the ass as well, but no. I guess that's why I'm not being fucked, there is no one interested in fucking me. I was told that we may go to a sex club nearby. My master wants to let as many men fuck me as want to. I don't know what to think.
MARCH 15, 20..
I just posted another video of me getting jackhammer fucked. I have new videos but they don't look very good, so I may not be able to salvage anything good from them. My master brought in 2 men that I did not know to fuck me Tuesday morning. I wasn't into it at all, so I just lay there and let them cum in me and leave. One of the men was a young Cuban man, well built with no hair on his body, I want him to come back again. He had a hard thick cock that I would have like to enjoy alone with him. But I have no control over that. Compared to the older men that are constantly fucking me, he gave me a good hard and deep fuck, I just wish I could have enjoyed it more.
MARCH 9, 20..
I can't seem to find enough time to write in my journal. I have been having sex regularly nearly every morning after my husband leaves for work. Mostly a man that my master plays with occasionally. All of the men who fuck me are older. This man in my latest video, just fucked me this morning (that video is coming soon!). The difference is he took a pill and his penis was as hard as stone! I believe he really enjoyed fucking me as he went on for a long time. I loved it and had a very intense orgasm. He has a pierced cock, his ring just drives me wild. With a very stiff, hard erection, I felt every stroke of his cock. Hmmm! The pill made him longer and thicker as well. That was nice. The men tell me that I am a slut. They tell me that most men like slutty women. Is that really true? I know deep inside of me that I am a slut, I have always known that. I never thought I would be able to act on my feelings. I do like to be used by men. I like having sex and I don't know what my limits are yet. My master is bringing in more men for me very slowly. He wants to know how many I can take in one session. I wonder!
MARCH 2, 20..
My master surprised me this morning. After making me perform for him on the bed with a green dildo. He secretly had 2 men come in another room, strip down and await his signal to fuck me. I wasn't told if they videotaped or not as he placed a black leather mask over my eyes so I could not see. No one said a word as they took turns using my pussy. This kind of sex makes me very wet and prone to squirting when I cum and I came twice very hard!
I think one of the men was the old Greek. One of the cocks felt like his long slender shaft. Another cock was thick and I have had it before. Every one of them put a finger in my anus while they were in me. I thought I was going to be double penetrated, but I guess no one was in the mood except me! 3 different cocks is just about perfect for me. by the time the men have had enough, I am satisfied. They are all old men though, so they are easily worn out!
MARCH 1, 20..
One of my promised videos is finally posted now. You can see me take the full 8 inches of the Greek from behind.
FEBRUARY 23, 20..
The Greek fucked me on Tuesday. Actually 2 men fucked me. They took turns. My first threesome and I loved it. Some of it was videotaped. I posted a few photos from the beginning today. The Greek had a true 8″ cock and it bottomed out in me enough to throw me into several intense orgasms. The other man had a more normal cock except that it was very thick. Thick is good! They fucked me at both ends. More than one man at a time is the way I want to have sex if I have a choice. The Greek has a friend that would make three. I could do them all easily.
Some of the video will be up soon! My poor husband hasn't got a clue. My outside activities make my marriage bearable.
FEBRUARY 18, 20..
I can't believe it has been so long since I've written in my journal. It's been very difficult to find the time and privacy. Still no new photos for you yet! My master has told me that I am getting fucked by a stranger this next Tuesday morning and he is videotaping it for the site. I am excited to say the least. The man is a very old Greek man with a rather long penis that has a large mushroom head. I have been anticipating this now for several days and I am very horny as you can imagine! I only have the photo of his cock and I am posting that in my fans page for you to see. This is the man that my master has been searching for and he will be fucking me on a regular basis. Should I say using me for pleasure? I started my period yesterday, but that is not going to stop them.
Another man has been arranged to fuck me the first week of March. He is a well built man of 43 years. I have seen only a couple of body shots and no face yet. He has very little body hair which is a big turn-on for me and looks to be well endowed. When I know more, I will share it with you.
FEBRUARY 7, 20..
No sex for me today, I had to make do with masturbating. I have not heard of any news about someone fucking me. I know my master is trying to find an older man he knows and I mean older like in his late 60′s. Apparently he has a very hard 8″ penis. I think it sounds exciting!
My fans page is doing very well. Thanks to all of you for sending me photos. I know most of you don't really care about looking at another man's penis, but I do. I love knowing they are hard because of me. It makes me horny every time I look at them. I wish I could have all of them inside me.
FEBRUARY 6, 20..
I've posted new photos today. We have been trying to get some time to videotape, but it is hard to get away sometimes. My master is making arrangements for someone to fuck me. I am excited at the thought of some unknown man taking his pleasure with me. I want to be blindfolded so I never know who is doing me. I find that so exciting! Sometimes I fantasize about more than one man between my legs. 3 or 4 men using me any way they wanted.
I do have a video of me fucking this older man with a strap on. I don't know if we will post it or not. The man came on the bed while I fucked him. His cock would not stay hard while I had the rubber cock in him, but he came anyway! I thought a man had to be hard to cum, but I guess not. Needless to say, the man craves my big cock now. How about you, would you like to be fucked by Suzanne?
I'm still waiting on my fans to send me their photos. I want to see your hard cocks. Please take a picture of your cock for me and send it to me for my site.
FEBRUARY 3, 20..
I promised you I would start this journal. It is so hard to answer all the emails I receive when I post to Voyeur Monkey. Over time I will share with you a little of who I am and how I arrived at the place I am now. I've always been a shy woman and a little conservative. Since I was a young girl, I also knew that I was the worst kind of slut. At least, in my thoughts.
I had sex this morning with another submissive that my master invited over. An older man, he has never seen me because he is always blindfolded. He fucked me in my ass with his very thick cock. Of course, my ass was prepared for this. The man was made to lick and suck my anus for a very long time. Naturally I wanted to be fucked there when he was through. He has a ring pierced through the head of his cock. It's called a Prince Albert piercing. This ring absolutely sends me into very intense orgasms when it is used in my pussy, although I only feel it in my ass when he first enters.
The ass fucking was just to get me ready for the double penetration. The submissive was made to wear a strap on dildo with his cock jutting out underneath the long rubber penis. He then pushed both into my holes.
This was how I was fucked this morning. My master thrust his cock into my mouth just seconds before cumming. I swallowed all of his liquid.
This is how I like my sex. I know it is totally demeaning, but I'm helpless in my desires. I only care about my orgasm.