Introducing my wife into the cuckold lifestyle was easier than I thought, but after her experience with the two older men, she was not impressed. I knew that if I could find just one man that could give her a rocking orgasm I would have her completely hooked. My fantasy had always involved a black man with a large cock. I wasn't threatened by black men. From what I had read, I expected to find one that was experienced fucking other men's wives. It's more common than you would think.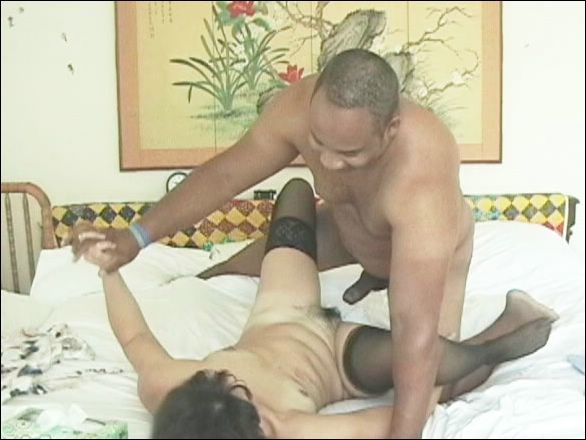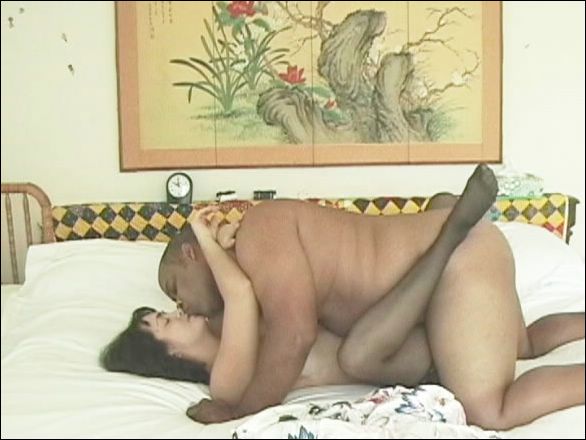 I finally located a young 26 year old muscular guy on Craigslist. His photos showed a sizable cock, but all cocks look big in photos. We arranged a meeting at our apartment and I told him I would leave it up to my wife whether she would fuck him or not. This was a few years ago before all the crazy idiots started clogging up Craigslist. It was when you could find someone decent and not have a problem inviting them over.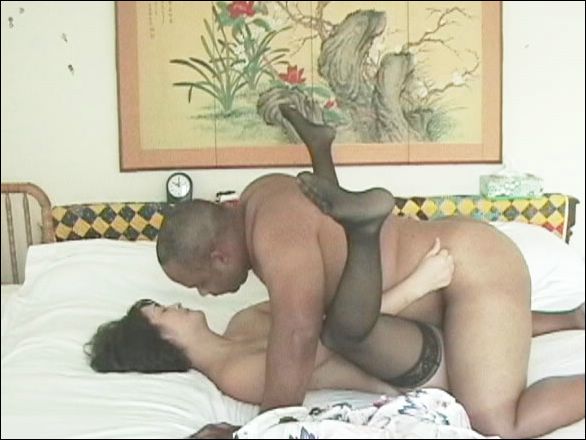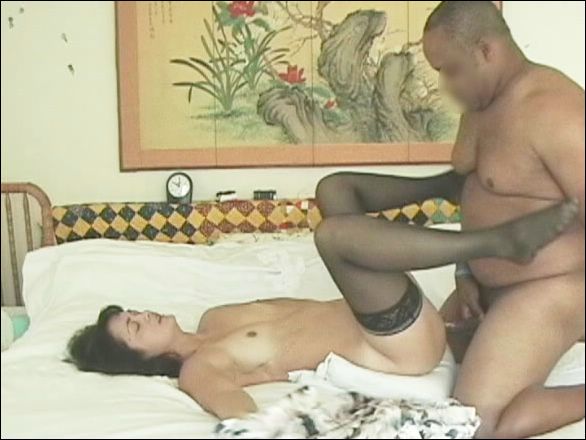 He was a well-spoken man with an easy going sense of humor and quickly won over my wife who promptly invited him into our bedroom. My head was absolutely buzzing and I was so excited I thought I might pass out! They half undressed each other and laid down on the bed and started kissing and rubbing each other. My wife really gets off on dry humping. She loves to feel a hard cock between her legs rubbing up and down on her pussy. I had already set up the video camera and quickly got my Nikon and started snapping photos. All clothes were off except my wife's panties. I could see Michael rubbing his cock against her Mons, she was getting short of breath and I thought she would cum then and there. She whispered to him to put a condom on. It was then that I saw his full erection and he was hard as steel. He pulled out a Magnum condom and rolled it on. (I kept the package it was in for a souvenir!) Suzanne got on all fours to take him doggy style. I grabbed the video cam and watched in awe as he slowly pushed his nearly 9 inch penis slowly into her. Suzanne grunted and moaned and finally yelped when he pushed it in as far as he could. This was the biggest cock she had ever in her pussy.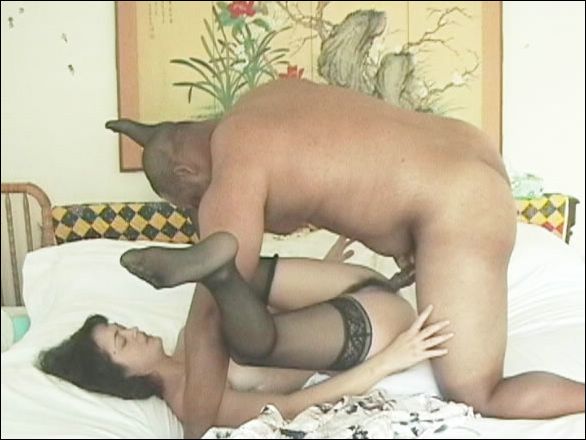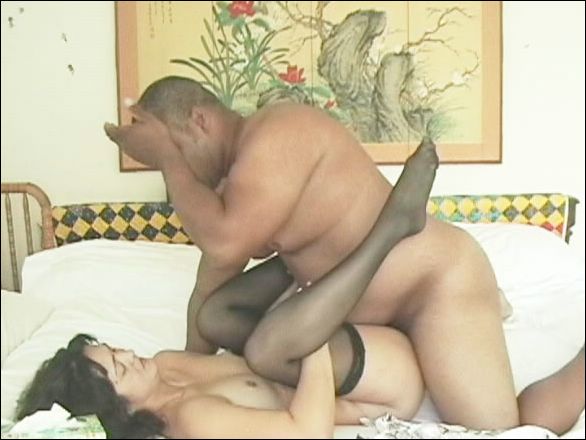 Michael started sawing that big cock in and out of my young Asian wife as I watched it glisten with her juices. Eyes closed Suzanne moaned and squealed whenever he buried it deep. Finally she couldn't take any more and turned around and laid back so he could fuck her missionary style. It was then that I heard Michael asked her if she liked big cocks and she said "yes". Then he asked her if she was a black cock whore and again she breathlessly said "yes, just fuck me". I watched as he lay full length on her and start to drive that massive cock as deeply into her as he could. Suzanne started grunting like I have never heard. He was literally fucking the shit out of her.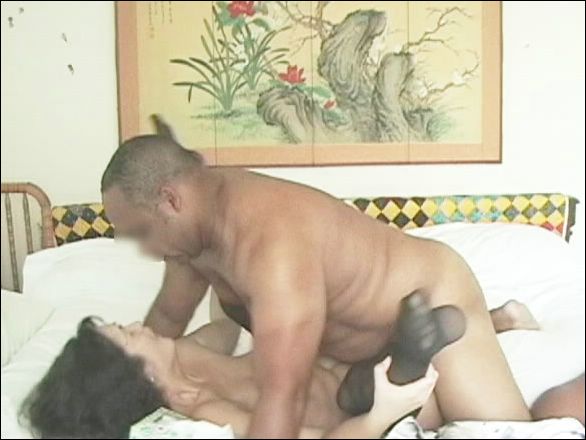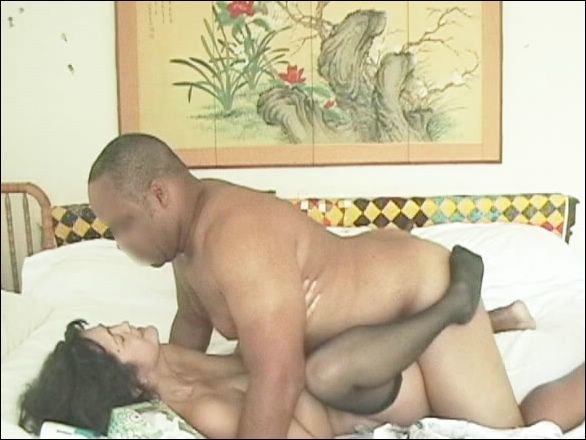 Her legs came up in a wide vee and her toes started to point as he pounded into her cunt hitting her cervix. I could see and hear her beginning to orgasm in a way she never had before. I had the distinct feeling Michael was showing me that I was never going to be able to fuck my wife the way he was fucking her. He was right, she started to cum and there was no question she was into a massive orgasm. After she peaked, Michael slowed down his thrusting a little but continued deep fucking her. Michael got up off of her on his knees without taking his cock out and put a pillow under her butt. Now I could see her creamy juices matted in his pubic hair. She was taking every inch of him with every thrust. I wouldn't have believed it possible. I had fucked her numerous times with an 8″ dildo and never got more than 7″ in her. Her eyes were half open with that glazed look, I knew she wasn't seeing anything! Michael slowly pumped her and started her going into another orgasm as he increased his thrusts. I was recording everything on videotape!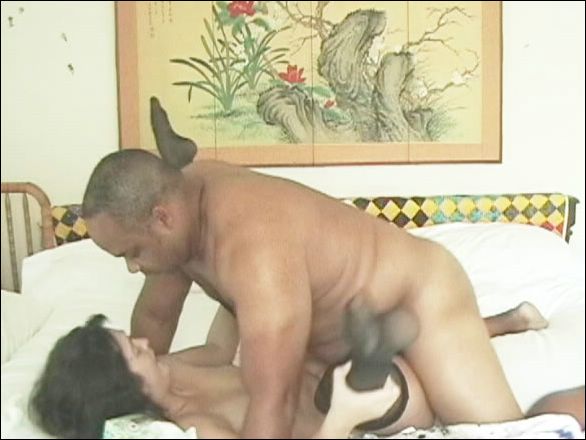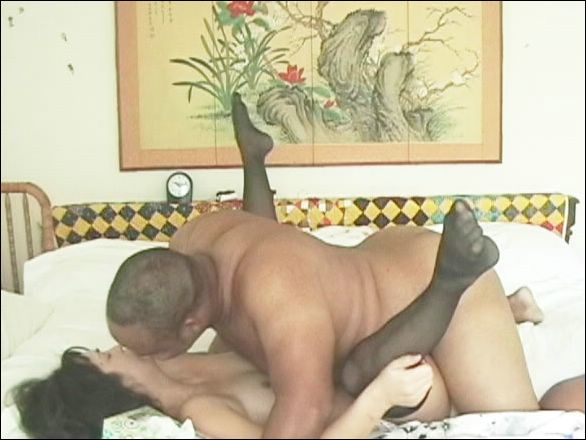 Suzanne started begging Michael to cum and finally I saw him stiffen up and at the same time, Suzanne felt his cock getting harder as it began to squirt. She started to cum as he did. 3 orgasms for her in her first black cock session. Michael lay on her for a little while before he pulled out his still hard cock. There had to be at least 2 tablespoons of cum in the tip of the rubber as it plopped out of her swollen red pussy. Her pubic hair matted and spread out with her lubrication, her hole still dilated and open. Suzanne just laid there fully sated by the fucking of her life. She later told me it was the best most intense sex she had ever had and did not know it was possible to even have sex like that. That was the day she became a black cock whore. Sadly, according to my wife, I just didn't measure up anymore.