My wife just finished fucking our neighbor in one of the wildest coincidences ever. We've had a membership on Adult Friend Finder for a couple of months when Barry contacted her and she got interested in him through his profile. He wrote a very detailed description of himself and what he liked and was very flattering to my wife about her photos. The fact that he was black and did not have any cock pictures in his profile interested her enough to arrange a cuppa at Starbucks. She told Barry that she was bringing me, her husband, because I wanted to meet him. She explained that she liked to play with and without me, but he needed to meet me anyway. It was his call as to whether this was something he could deal with, but that's the way it was. As with all the black guys we have met, he had no problem at all with that and was looking forward to meeting us both. He told my wife he has been married for 16 years, loves his wife and has no desire to cause her any issues, but he would like to have sex a lot more than she is willing to give him. We told him we certainly understood because we chose this lifestyle ourselves to keep our sex life fresh.
We met at the Starbucks a block from where we live. Barry was a decent looking guy that happened to be as tall as I am, about 6′ 4″. He works in the healthcare industry and has lived less than a block away from us for over 12 years. That we had never seen him at the grocery store or gas station is just amazing. After talking for about 15 minutes, I excused myself and left. I like to leave my wife alone with a new man so she can relax and get to know him better without me being there. When we meet someone for coffee for the first time we always arrange things so if my wife likes the guy and wants to fuck him right away she can bring him home. I expected her to call me and tell me they were coming to the apartment because I could see that she was attracted to him. She did call but said they had walked to where his car was parked after she had invited him over, but he told her he did not have the time and had not expected anything for this first meeting.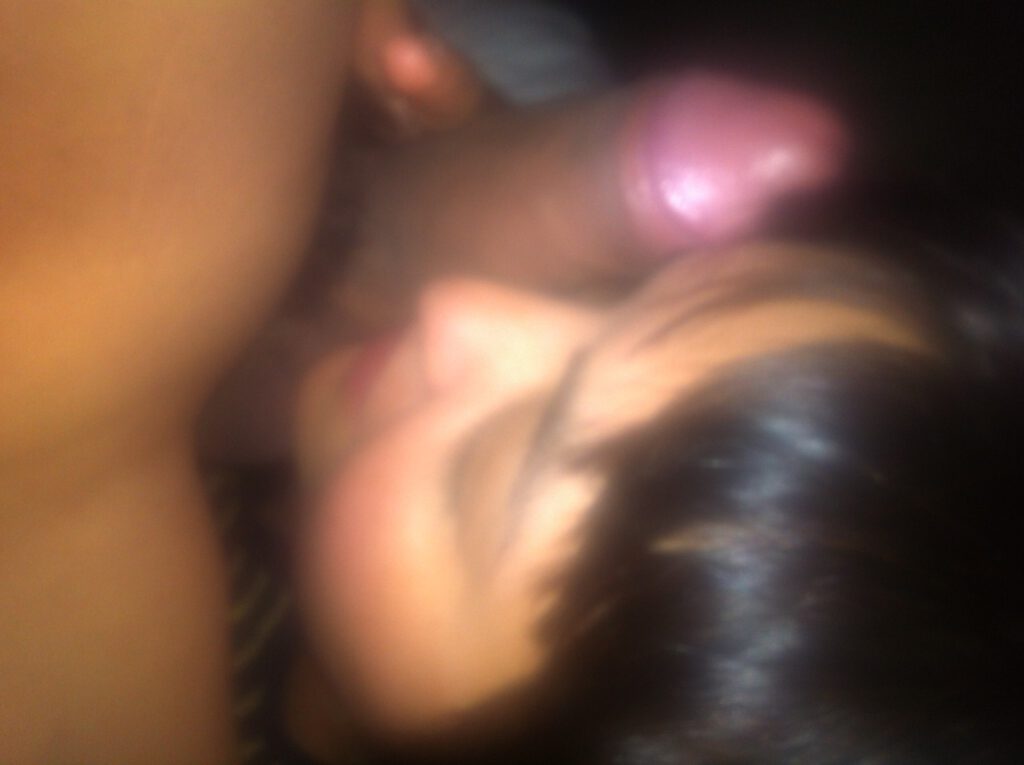 It turns out that she got in the car with him and did something that she had never done before and that was pull his cock out and suck it in the parking lot. He really turned her on and apparently had told her that he could not remember the last time he had a blowjob. What I loved was that she called me on her cell and told me to listen. She put the phone on the dash so I could hear everything. The first thing I heard was my wife saying "God, you're huge!" The second thing was Barry going, "oh yeah, just like that!" from then on I just heard the slurping sounds my wife makes when she is chuffing some dude's cock. It did not take very long before Barry starts grunting and I hear him say "Drink it, drink it all down." and to the phone on the dash "Damn, are you there? I just came in your wifes mouth and she swallowed every drop!" That was all it took for me, with my cock in hand, I shot my wad about 5 feet into the air. That had to be the most erotic experience I had had in years. I heard my wife laughing in the background and she said she would be home in a minute!
My wife and I both liked Barry right away but it just so happened that the first time they could arrange to fuck, I was called into work so I couldn't be there at the beginning, but with some luck, I could get back in time for the finish.