Our first threesome happened by accident, somewhat. My wife and I have talked about the possibility, the fantasy I have of watching her fuck another guy, and she enjoyed hearing about it and it always got us both pretty hot. This fantasy stayed just that until one Saturday night we were out on the town.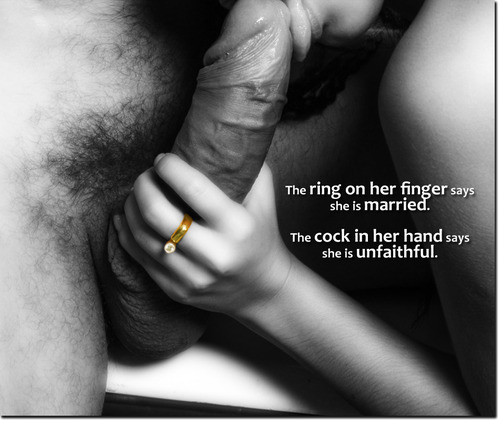 We met Chris, an old college friend, at a nightclub. Chris is from a town about 60 miles away, he was down with some of his friends for a sporting event and decided to go get few drinks after the game. He came over to our table and never left. We were having a great time all three of us, he was obviously very attracted to Dianna, and she was to him. I remember how many guys were after my then girlfriend, he was one of them. The two of them danced and were making very suggestive moves and joking about it all night and I enjoyed watching her act so sexy and uninhibited.
It was getting late and we had few drinks, so I asked him if he wanted to spend the night at our place and we'll take him back home the next morning. Dianna agreed to it, and he said it was fine with him. I saw the spark in her eyes as she urged him to stay and I licked my lips in anticipation to what I hoped would happen later on that night. My mind was racing through lots of scenarios to set things up so we can finally act up this fantasy.
It turned out that Chris had told Dianna sometime before we left the club how much she used to turn him on and how he used to fantasize about her. She had replied to him that she finds him very attractive and it's still not too late! I found that out when we got to our bedroom after we got him settled in the guest room. She told me about their conversations, and when I asked what she means, she just came out and said that she wants to fuck him! I remember getting one of those instant hard-on and I told her it was okay with me. I told her I want to watch but she said for me to wait and see if he'll go for it. She promised to tell me all about it either way.