A cuckold husband is a man who allows (or puts up with) his Wife having sexual affairs with other men. What most people find strange about this relationship is the fact that the husband himself is NOT allowed to cheat on his Wife. Most cuckolded husbands are most pleased to see their wives happy sexually, and are happy to make this sacrifice to please Her.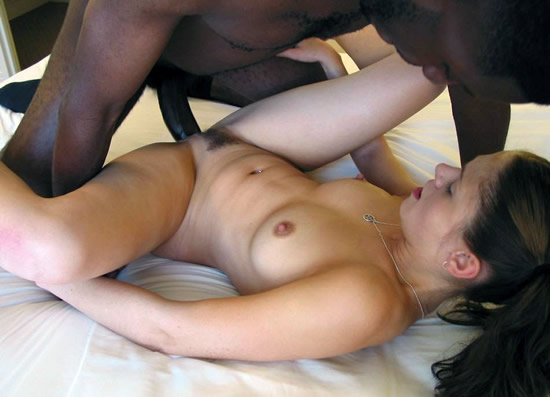 It might start out with him as a fantasy, wanting to see a well hung male giving the wife long, hard, deep, strokes to keep Her satisfied sexually, but the truth of the matter is that most of the time, the Woman wants complete privacy with Her lover without the husband's voyeurism. She usually goes out, or orders the husband to leave the home until She notifies him She is finished making love.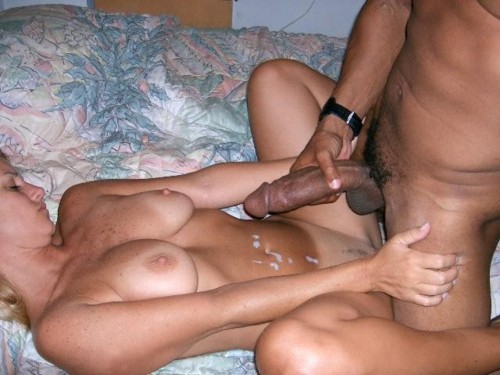 A basic component of the Dominant Wife / submissive husband situation is the complete unfairness of the situation completely favoring the Woman. Often, Dominant Women will take on many male (or female) lovers and flaunt all the details in the husband's face. She insists he remain faithful to Her at all times. For his part, he is happy to obey. Further, She always teases him mercessly with Her body and with tales of passionate encounters with other men, while denying the husband any sexual release of his own. The male's genitals are often secured in a male chastity device, so that he can not receive any pleasure from any one, or even masturbate, while his unfaithful Wife spends the entire weekend with another man.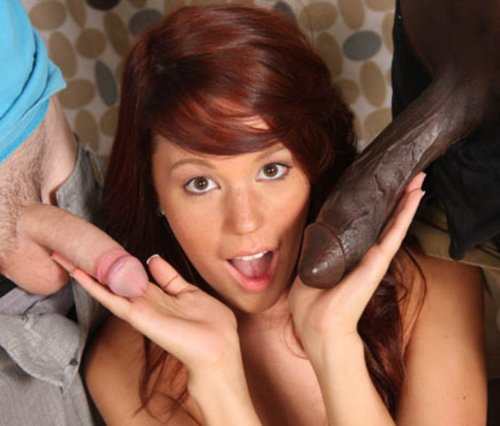 Frequently, the husband has no idea even where the wife has gone until She comes home with wild stories of love, romance, passion and raw sex as She rubs Her husband's nose in it to his humiliation. It's important for Her to reveal every last detail of the sexual tryst: how many mind-blowing orgasms DID She have anyway? Too many to count! How big Her lover's cock is, and how, if She closes Her eyes for a moment, She can still feel it deep inside Her. How they fell asleep in each other's arms, Her lover's penis buried deep in Her Vagina as they fell into a deep sleep.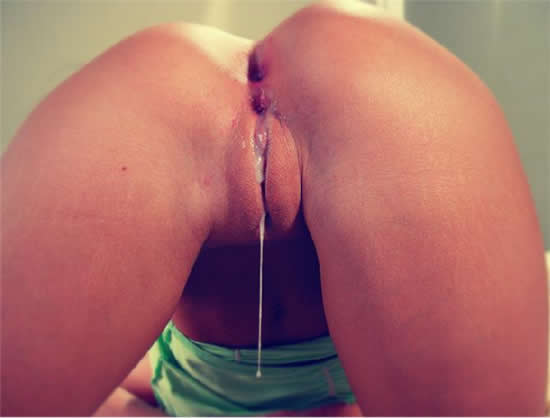 In many cuckolded relationships, the Wife insists that Her husband accompany Her to Victoria's Secret to purchase the most sexy clothes to please Her lover. Naturally, the husband pays for everything. She coyly asks him what turns him on — to get the male perspective. The husband may get turned on, but the satisfaction will elude him: it's all for Her and Her lover. In a cuckold ritual, the Wife makes the husband prepare Her for Her date: bathing Her, shaving Her legs, painting Her toenails and polishing Her fingernails, dressing Her and fixing Her hair for maximum appeal for Her lover. In Her mighty Feminine presence, the husband cannot avoid becoming overly stimulated as he prepares his Wife for an exciting sexual encounter with another man. The male chastity device, though, keeps his libido in check. He might beg for release, but She reminds him that sexual pleasure is for Women. As She turns to leave, the husband kneels and gently kisses Her feet. She, of course, is wearing the sexiest high heels. He asks when She will be back. Her reponse: "tomorrow".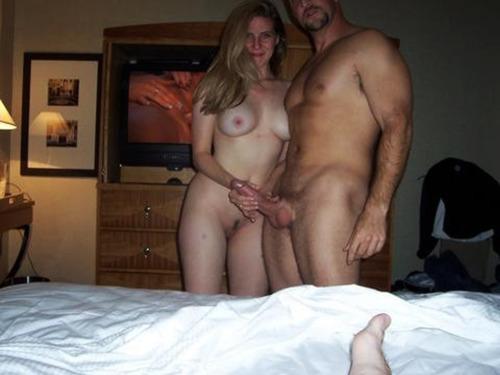 She leaves with the swishing of Her sexy dress and the clicking of Her high heels. A car outside whisks Her away in the darkness. It is going to be a long, frustrating night for Her poor husband. He always fantacized about Her cheating; now She's actually doing it. He can't sleep. He can't masturbate. He can't concentrate on a book or television. Only one thing to do: all the housework. It's what She told him to do while She's out fucking another man!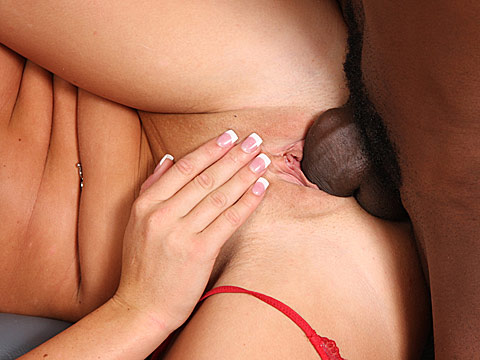 Oh, my! No date lined up for this weekend! Wife gets dressed up as sexy as possible. She and hubby pay a visit to a crowded singles bar. She orders a drink and She orders him to sit. She wanders around the bar looking for a new man to fuck and suck. She brings Her new beau over to introduce to husband. She orders husband to go home and do his chores, but not before She tells Her new lover about Her husband's chastity belt. It's stuck — can't seem to get the damn thing off, so no sex for hubby, but that's OK, as long as SHE gets some. She reminds him to stop at the all-night pharmacy and pick up the prescription refill for Her birth control pills. The male lover smirks while he kisses the back of Her neck in front of Her humiliated spouse.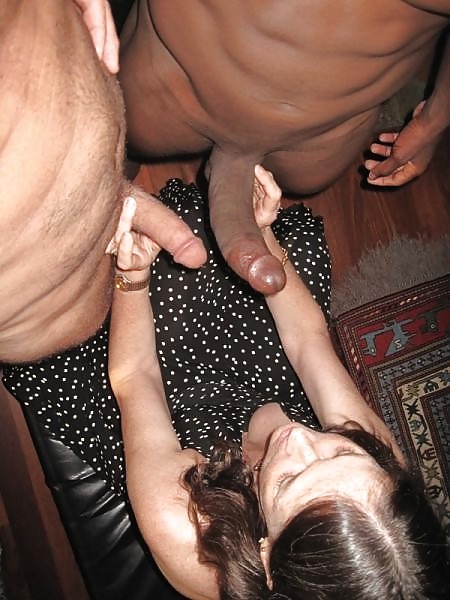 Why is it OK for Women to cheat, but males can't? The answer is obvious. In our society, Women rule and males obey. Women may always do as they please, males serve and obey the Woman, and are usually not entitled to any sexual release unless granted specifically by the wife. Usually his release occurs after a wild night of lovemaking by the Wife and Her lover. Upon Her return home, he licks the other man's sperm from his Wife's Vagina (called a 'cream pie' by submissive, cuckolded men), bringing Her to several more orgasms and, if he has performed well, She permits him to masturbate in Her presence, then licking up his own cum.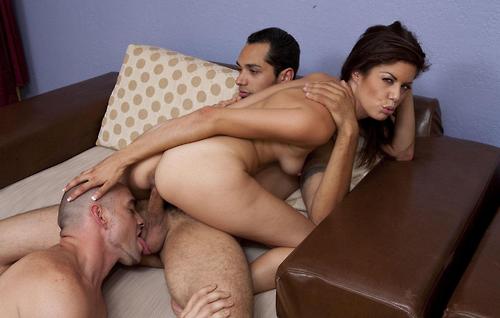 She then locks the male chastity device and puts the only key in Her purse for safekeeping. She has informed him that he — Her husband — will never again feel the pleasure of his cock in a Woman's Vagina or in Her mouth. As he sadly resigns himself to a lifetime of sexual frustration, She mockingly laughs at his plight: the plight She has made for him. If he's lucky and submissive and completely obedient, the best he can ever hope for is to be on his knees before Her, masturbating furiously before She decides to put the cock-control device back on his penis and testicles.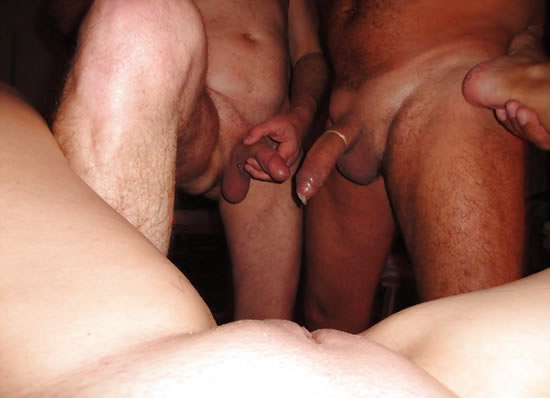 The cuckolding of the male will serve to make him more submissive to his Wife, and his constant state of arousal with no possibility of sexual release will only reinforce his desire to serve and please Her. A Woman is capable of far more sexual activity than is a male anyway, and the future of marriage in the 21st Century is that Her satisfaction is all that matters. There is more of this happening now that most people are aware of, but soon many more will know about Female Rule in every household, and with that domination, all rights, privileges, money and decisions are Hers and Hers alone.