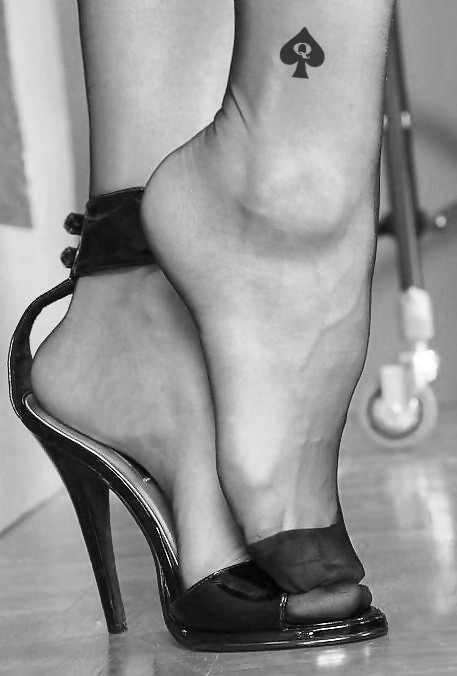 One of my great pleasures as a cuckold is my wife's predilection for black cock. My wife, Suzanne, has fucked 36 different men over the past few years. Many of them were black with exceptionally large cocks. She decided that she loves being a black cock slut and prefers the way black men fuck her. The hardest part is actually finding a man to fuck her believe it or not. We used to find men on Craigslist, but that's not an option anymore because of the crazies. Sometimes we luck out at our local swing club, still not as often as we would like. She wears an ankle bracelet, a sure signal to those in the know that she is a hot wife. That's a good conversation starter. But what we have found that works every time is a Queen of Spades tattoo. Actually a temporary tattoo, although some of our acquaintances have gotten permanent ones.
Wearing a Queen of Spades tattoo is for women who prefer sex with black men. It's the perfect way to discreetly and inexpensively advertise her preference for BBC. It helps my wife's potential black lovers identify her at parties, at nightclubs, or even at the supermarket! And she has met one of her lovers shopping for groceries. It also let's white men know that they would be wasting their time with her.
It can be wore on any conspicuous place on her body. My wife prefers to wear hers on her ankle. It's easily removed before she goes to work the next morning. It will be noticed, I guarantee. Only when you are actively involved in the cuckold lifestyle do you realize how many other men enjoy sharing their hot wives. Black men already know this and they are not shy about approaching my wife.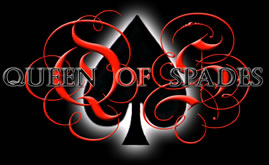 Once your wife goes black, she will never go back!