My wife's current lover called her and told her to come to his office as he wanted to fuck her. It's a work day and his office is busy. She drove over to his building, parked and went to his office on the 14th floor. His office has a private door that connects to the hallway bypassing the interior offices. He can come and go as he pleases. The door was unlocked and my wife walked in. She said he was on the phone and with paperwork and gestured for her to sit down. When he finished he got up, walked around to my wife and bent her over his desk. She had taken her panties off in the car and put them in her purse.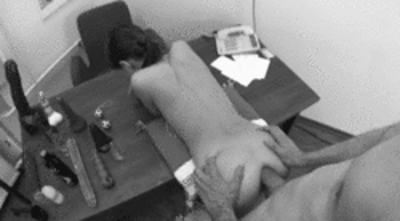 Behind her she could hear him fumbling with his zipper and pulling his cock out. He rubbed the head of his cock up and down her slit and slowly pushed himself up into her. He paused and told her to give him her cellphone and proceeded to take a photo of his cock embedded in my wife's cunt. He then sent it to me with a note saying he's cumming in my wife's pussy. Cheeky bastard! According to my wife he fucked into her for another couple of minutes before discharging a hot load into her. Feeling his cock harden and her pussy fill with his cream she had her orgasm quietly as he held his hand over her mouth to keep her from making any noise. His secretary is right outside his office door and since he is fucking her too, he doesn't want her to know about my wife.
My wife loves it when a man cums up in her. She likes the slutty feelings she gets when it drips out. She put her panties on and left immediately to come straight back home for me to clean her up and fuck her some more.