Last weekend at our sex club my hot wife Suzanne finally got fucked by 3 men including myself. There are two guys my wife likes to fuck when we go to our club, but generally they are not there at the same time. So it was a pleasant surprise to find them both there when we arrived. I immediately suggested we all go find a mattress and after a few minutes my lovely wife agreed.
Chas is a thirty-something accountant and David is a black therapist with a solid 9″ cock. Chas has a nice 7″ cock can fuck all night but has a hard time cumming. The two times David has fucked my wife he's cum in her mouth each time with a massive load which she loves to swallow.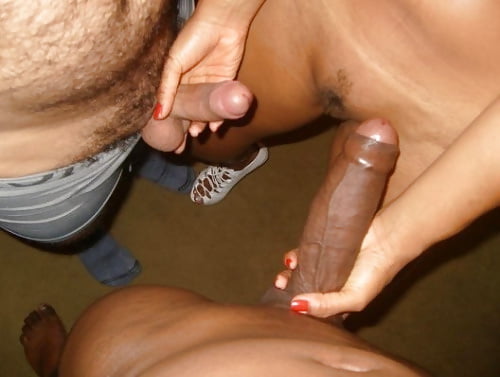 One of my biggest fantasies is getting 3 hard cocks into all of her holes but we didn't get to do that this time. She wouldn't let us into her ass. But the three of us fucked her for an hour and a half. She had a cock in her mouth and her pussy for the entire time. Although we had the curtain closed on our private room, we had a constant round of visitors poking their heads in to watch her get fucked. My wife is pretty popular and well known at our sex club and when she's getting fucked a lot of people like to peek in on her. She's vocal as hell when she cums and that draws a crowd.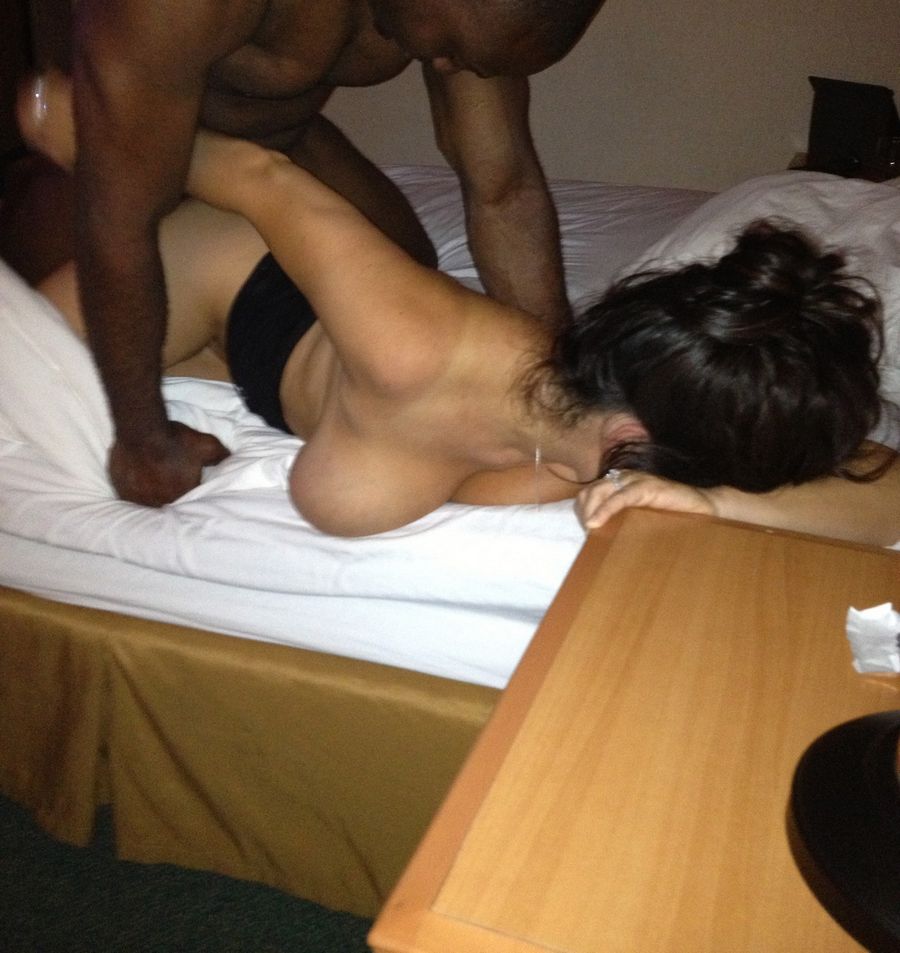 Chas and David must have given her over a half dozen seriously intense orgasms while fucking her from behind. That's her favorite position since she can suck my cock while they fuck her. I love her mouth on my cock and it gets her off bigtime to have two inside of her. I've almost convinced her to get back into anal sex because of my fantasy of fucking her pussy while she has a big black cock deep in her ass.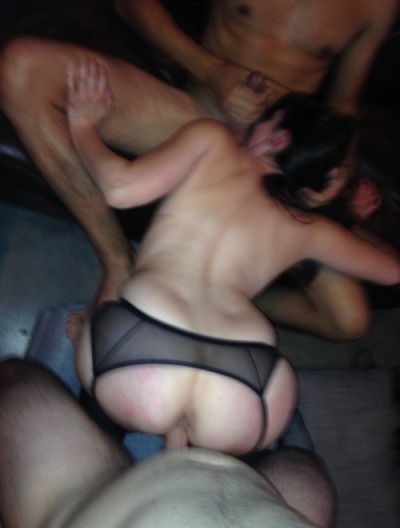 I'm also working on her to do a gangbang. I know she's into it but not just yet. We go every other Friday night for GangBang night so she can check it out but she hasn't pulled the trigger on that one but this last adventure with 3 men showed her how much fun multiple partners can be.