Although she has been out of my life for over 16 years now I still have fond memories of the very first time I met my first wife. It was in 1970 during my sophomore year. I was a new member of Tau Kappa Epsilon fraternity, one of the few that had their own house. To say that our parties were wild would be a massive understatement. TKE was a jock frat smack in the middle of the hippie explosion. We still didn't smoke pot or do drugs but we could put away some serious beer. And we could fuck. In 1970 it was just a few years before that women got birth control, there was no Aids then and though we were aware of other venereal diseases, we weren't worried about them.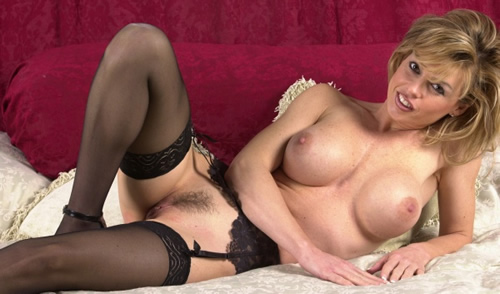 The upside was women spread their legs way easier than they did just a few years earlier. But I'm getting off on tangents. My story begins at a keg party we had one weekend (we pretty much had a keg party every weekend!). Our frat house was a 3 story old boarding house for iron ore miners before we bought it an turned it into our headquarters. It used to have 8 apartments in it, but we converted it and you could go anywhere in the house, but it was like a maze, easy to get lost. I was wandering around with a beer checking things out when one of my buddies quietly took hold of me and led me to a back bedroom away from most of the party. He told me a few of the guys were getting ready to fuck this chick in a gang bang and he thought I might like to join them. Shit, yeah!
There were 4 or 5 naked guys milling around the door to the bedroom with varying stages of erections as I slipped up to take a peek. The girl was on her back with a bunch of ropes tied around her tits and legs, not too tightly, but enough for a bondage thing. I recognized her right away and my cock got hard as a chunk of granite. Her name was Laura and she was a year ahead of me and most of the others. One of my frat brothers had his cock in her mouth and I could see another ones ass pumping up and down between her legs. Laura had some nice large tits that had rope tied around them. The ropes made them stand straight up and her nipples were like giant pencil erasers. The only thing she was wearing was a pair of fishnet thigh-highs and she had managed to keep her high heels on. In fact, whenever one of them fell off while she was getting fucked someone would put them back on. The guy that was fucking her busted his nut and rolled off of her and I could see her pussy was shaved completely bare. You have to remember that back then girls didn't shave their pussies so the effect was stunning, especially with cum running out and her pussy lips swollen and red. Christ, I get a chubby just thinking about it now.
Looking at her beautiful pussy and big titties, I saw her look directly at me. I thought to myself that she was quite possibly the most striking woman I had ever seen. It was then that I noticed she was laying on top of someone and he had his cock straight up her ass! With this cock thrusting in and out her pussy dilated and her hole was opened and inviting! I was only 19 and had no idea you could fuck a woman that way. She was taking cocks in all three holes. God, I like to creamed in my jeans right then! I was shouldered aside by the next guy in line. I couldn't see much and back then there were no digital cameras or even video cameras so there was no way to record the scene except by memory.
As she took this new guys cock in her cunt, another guy positioned himself up by her head and fed his cock down her throat. I could see that see that she was enthusiastically enjoying getting fucked by 3 men. We were all pretty young and it didn't take long to squirt a load of hot cum in her and since we were so young it didn't take long to get another hard on either. One thing about gangbangs, they keep everyone excited. It was my turn now, I wanted her pussy, not her mouth. Another guy got under her and slide his cock into her. I remember he had a really long thin penis. I happened to have a pretty sturdy thick 8 inch cock. I didn't have much experience with it, but I was proud of it. I started to ease it into her right about the time the guy in her mouth started cumming. I watched Laura take every drop and swallow it down and she looked right into my eyes while she was doing it. Of course I got off about 3 strokes into her slippery pussy before I flooded her with my fresh wad. Feeling the cock in her ass drove me nuts! My cock did not even get soft I was so hot, but it was someone else's turn now and I had to go to the back of the line.
Back then being young and having a huge cock was not what I thought of as an advantage. Of course when I got older, I realized what an asset it was for both men and women. I didn't have much trouble getting laid, but most young inexperienced girls were simply not into a large cock. When they saw mine, the first things they would say would be, you'll tear me up with that, I'm not letting you fuck me with that monster, don't put it all the way in and so on. That was a drag and in the gym the guys would make fun of my "donkey" dick. I never got a decent blow job. How I wished then that I had a cock that a girl could deep throat. The famous 'Deep throat' wouldn't be out for a couple of years but when I finally got a chance to see it, I must have watched it fifty times!
My turn came again pretty quickly and as I eased my cock into her opened pussy, she grabbed it and pulled it into her. She pulled me down so she could whisper to me that she wanted to cum. Slowly I started to saw in and out of her slippery hole. I could really feel the cock she had in her ass and that made me hard as stone. I could tell when she was getting ready to explode, she couldn't concentrate on the cock in her mouth and spit it out. I immediately kissed her and shoved my tongue into her mouth. I was pushing my cock right into her cervix when she started grunting. Her eyes rolled back in her head and she stiffened up as we got her off.  After her orgasm she just went limp, the guy in her butt got harder as he started to cum and that made me cum, but she was completely out of it and didn't even respond to us cumming in her holes simultaneously. It never turned into a big gangbang even though there were plenty of men around. She only took 6 of us as many times as we could get it up. It was planned head of time to keep it low key so it wouldn't get out of hand. I was just glad I was able to participate. Little did I know that this was my future wife. I would never thought in a million years I would have a girl like her, but she said she fell in love with my big cock that night.