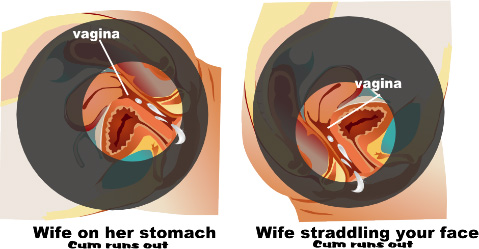 STRAIGHT OR BI, YOU CAN ENJOY CLEANING YOUR WIFE AFTER SHE'S BEEN FUCKED BY HER BULL
Eww! Eat another man's cum?! You've got to be kidding!!
Not at all. Cum cleanup is a long-recognized fetish for many cuckolds. Not all cucks are into it, but it's a popular and common part of the lifestyle for many.
Cucks who have tried it know the smell and taste of another man's semen dripping out of our wife or girlfriend is a highly powerful aphrodisiac!
Thinking about licking your lady clean after she's had sex with someone else does not make you gay! It doesn't even make you bi..though odds are that sooner or later you will suck a cock to get it straight from the source.
If you have no interest in cum eating, that's fine. There are plenty of other cucking activities to keep you busy. Read on if you've been wondering about having your first taste of bull seed spilling out of your wife's recently screwed cunt.
Does semen taste good?
It can. But most heterosexual men aren't psychologically inclined to like it, not at first. (personally, I've grown to really like it). That goes for women, too, unless they just finished sucking off a really hot guy. It tastes great when it's just spurted out of her guy's hard dick.
It's the same with cuckold cum eating. Cock juice tastes much better after it's been inside your wife's tight little hole. It's all psychological. The turn-on is that another man just busted his nut in your wife – and now it's flowing back out! The taste of the sperm is secondary.
To really enjoy cum eating you should get used to its flavor, which generally runs to the "starchy" or salty side of things. There are ways to improve its taste:
Semen is better when it comes from a non-smoker and light drinker.
The primary ingredient of splooge from the prostate is fructose, or fruit sugar.
Taste can be dramatically improved by her bull eating fruit, especially pineapple.
Diets high in fatty foods can degrade the taste.
If your girl needs extra vaginal lubrication, opt for one that's flavored and water-based.
Stay away from silicone-based lubricants.
Spermicidal cream can affect the flavor of cum. Try different brands.
Younger men – especially those 18 to 22 – have the best tasting semen.
Your wife's bull is done: Now it's your turn
Remember that your woman's vagina is tipped toward her tailbone. If she laying on her back, most of the cum will flow toward her womb, and away from her pussy opening.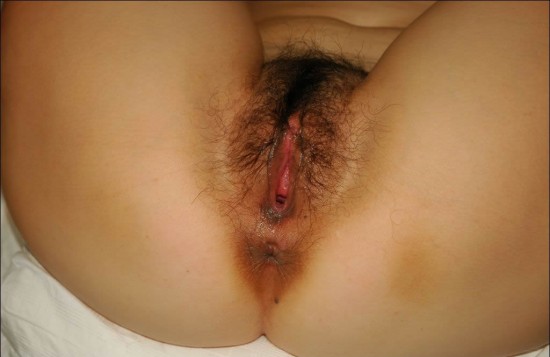 To coax the cum to drip out, have her lay on her tummy, or better yet, have her straddle your face. While she's sitting over your head have her push the cum out by bearing down (like she's going to pee), and by dipping her fingers inside to help start the flow.
Fun cum facts…
The longer the cum stays inside your wife's beaver, the more it'll be absorbed into her body. To get the most out, clean her soon after her bull has fucked her.
The older the cum, the thinner it gets. This makes it run out faster. But it also doesn't taste quite as good.
Younger men tend to spunk more than older guys. And it usually tastes better. Encourage your wife – cougar MILF or not! – to indulge her hot wife lifestyle with a college-age kid.