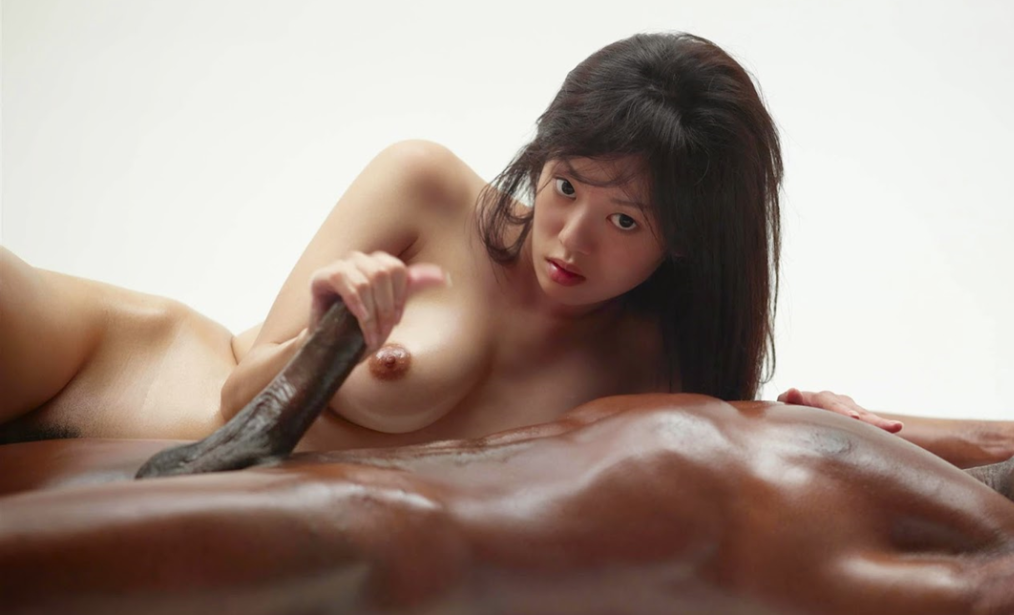 My wife Suzanne met a man named Robert at our sex club last week and agreed to meet him again this weekend. Robert is bald, good looking and over 6′ tall with a muscular build. He's still involved with the military as a civilian contractor. My wife loves black cock and she was instantly attracted to him. So we arrived at the club to see Robert waiting for us by the bar. After being introduced to each other we three found a table. My wife immediately left to go to the bathroom leaving Robert and I to get to know one another. We both knew he was going to fuck her we just needed to get there. I told him to dirty dance with her and he will figure it out in hurry! When she comes back they hit the dance floor. I just love watching my wife with a new man. In a room full of people they are all over each other, but no one really notices because they are all doing the same thing.
Now Robert is not naive. Black men are in high demand at our club, especially if they are well hung and he knows how to play the game. He's been with a number of women in the club already. And there are plenty of couples that want him in their bed. Nearly every black guy that comes to the club is going to get laid, sometimes twice or three times in one night. You would be surprised at how many men get off seeing their wives fucked in front of them. One of the things about Robert is he understands how to take control of a threesome. He's an experienced bull and knows what certain couples want. What we want. Some couples just want the woman fucked, but others, like us, want more, we want to be owned and used. Both of us and a true and confident bull knows how to do that.
After their first dance, I ask my wife if I should get ready and she says yes quickly please. By getting ready, I'm going to go to the bathroom and inject my cock with Tri-mix. This is a chemical mixture that will make my cock rock hard for up to 4 hours. Right after injecting my cock with a needle, I have about 10 minutes before it gets hard as stone. I massage my penis to distribute the mix then I use a penis pump to pump up my cock. I'm doing this in the toilet stall so it's a little awkward, but the results are incredible. I've been pumping all day already so my cock is engorged already and as it literally doubles in size the Tri-mix kicks in and I'm huge and hard. Tucking it back in my pants it is hard to hide a boner like that so out comes my shirt tail. Unlike Viagra, when you are on Tri-mix, your cock is going to stay hard no matter what. If you stop fucking, it stays hard. It really increases your confidence to be ready-freddy with a hardon especially in a sex club.
Coming back into the main room of the club I see that my wife is sitting on Roberts lap facing him with her head on his shoulders. I can see that her eyes are closed but don't understand what's happening. Later she told me while they were dancing she pulled his cock out of his pants on the dance floor. She's done this before and it's nothing out of the ordinary at a sex club like ours. What she didn't realize was just how big and long his cock was. Meanwhile his hands are all up in her panties finger fucking her. She said she got so hot she thought she might faint and pulled him by his cock through the crowd back to their seats. She sat him down and sat on his lap facing him, reached down and pulled her panties aside and let his cock slide right up her pussy. To the hilt with no condom. She immediately came so hard she nearly passed out, which is how I found her when I sat back down with them. Sitting with them, I had no idea at the time he was deeply embedded in my wife's cunt. I only found out later, but how incredibly hot that was. There had to be several hundred people all around.
Only when we were heading toward the private rooms of the club did I become aware that she was pulling Robert by his big cock. It was truly a magnificent specimen.
In the room there were two big king size mattresses side by side. They didn't waste any time undressing each other. Usually when my wife is with a man for the first time I hang back and watch. Maybe I will join in later or not. Seeing Robert lay back on the bed nude, I can see that his cock is a monster. He reputation is well deserved. I wonder if Suzanne can take it all. She is one of the rare women that likes it really deep. She likes her cervix pounded hard. She also gets off dry humping. Now she is on him kissing and fondling that stiff cock. She can only get the head fully in her mouth. Sitting on his cock, she is sliding up and down the length of it, but it won't be long before she wants it inside her. She grabs a condom out of the bowl next to the mattress, but can't get it on his cock. By now I already know he's fucked her so I said you don't need it now and Robert tells her he's had a vasectomy. That's it, my wife wants it raw and loves it when a man cums in her.
I'm lying right next to them, but they're paying no attention to me at all. I have a little discreet camera that I'm recording them with. The only problem is the light is so low, the resolution is just awful. No chance of turning on the lights, cameras are not allowed in the private rooms. So this is where the video starts. Robert has rolled Suzanne over onto her back and is working his cock into her.
He fucks her long and slow taking her into several orgasms before he pulls out and cums on her belly. She doesn't say anything but I know she wanted that load in her pussy. She likes to feed it to me. As Robert rolls off of her she says they're going to go rinse off in the shower and come back, but before they can do that, Robert lays down beside her and starts kissing her which she loves. I take that opportunity to open her legs and lick her pussy, but she pulls my head up to lick his cum off her belly first. As I slide back down to lick her swollen open cunt, Robert lifts her leg up and put his hand behind my head and pulls it to his flacid cock. I told you Robert knows how to be a bull, and he knows just what we want. What I want. He knows I want to clean him and I do. He hasn't stopped kissing Suzanne but she knows what I'm doing as she is caressing the top of my head. I thoroughly lick my wife's juices and his cum from around the base of his cock and down beside his balls. I know there are people watching because the private rooms have no doors but I don't care. His cock is huge and limp. It doesn't really get small when he's not hard so I have no trouble taking it deep into my mouth and throat. I love sucking it and he smells so good as well. I'm a good cocksucker and it's not long before I have him hard and ready to fuck Suzanne again. Meanwhile my cock is so hard it hurts!
This time, shower forgotten, he rolls her over and begins to fuck her from behind.
(To be continued. I have two more video clips of this session.)